Sabina Simon cv.doc
sabinasimon2@gmail.com


NEXT /
Sur-Sudeste. Impressions of an extraterrestrial entity on Earth.
Amalgama 2020 group exhibition, Tuestday 12 May, London

LAST /

WHAT/ Prophetia, curated by Imma Prieto. Prost, Luiz Simoes and Sabina Simon
WHERE/ Fundació Joan Miró, Barcelona
WHEN/ 12th March 19:30h. 03/03 - 07/06/2015
MORE/ http://www.fundaciomiro-bcn.org/exposicio.php?idioma=4&exposicio=5720&titulo=Prophetia
https://latamuda.wordpress.com/2015/03/06/prophetia-una-reflexion-sobre-europa/
http://www.elperiodico.com/es/noticias/ocio-y-cultura/fundacio-miro-pone-foco-europa-barcelona-neutral-primera-guerra-mundial-3498071
http://www.youtube.com/watch?v=P1y-CgJgvCY
https://vimeo.com/122087546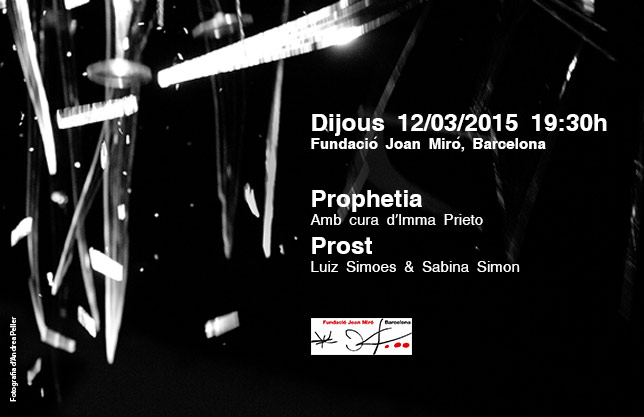 WHAT/
Sabina Simon /
O Coração sob a terra
-
Performance and installation
WHERE/
The Cellar, Fundación Casa Pintada - Museo Cristóbal Gabarrón, C/ San Francisco, 14, Mula, Murcia
http://www.gabarron.org
WHEN/
Performance - 13th February 2014, 8pm
Performers - Ilona Scheider, Diego Caicedo and Sabina Simon
Installation - 13th February till 16th March 2014
MORE/
press release

O Coração sob a terra performance, Cellar of the Fundación Casa Pintada - Museo Cristóbal Gabarrón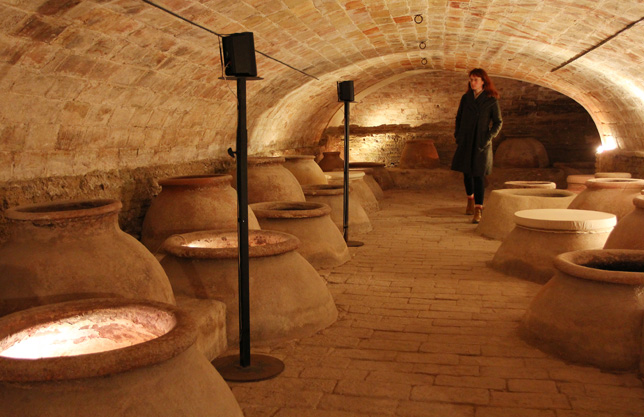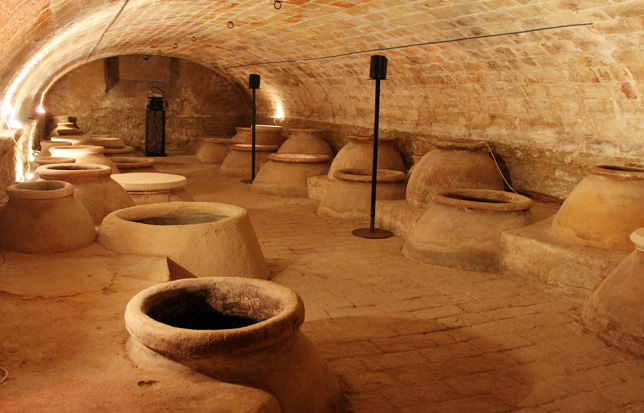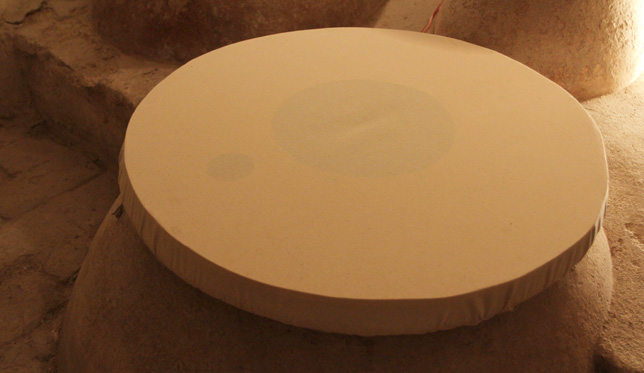 O Coração sob a terra installation. Cellar of the Fundación Casa Pintada - Museo Cristóbal Gabarrón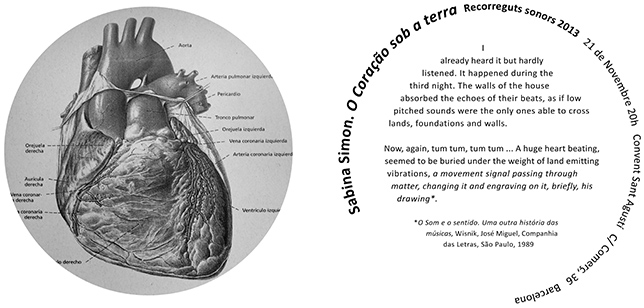 WHAT/ Sabina Simon / O Coração sob a terra - Recorreguts sonors 2013, accions i mutacions sonores
WHERE/ Claustre, Convent de Sant Agustí, C/ Comerç,36, Barcelona www.conventagusti.com
WHEN/ 21th November 2013
Performers: Ilona Schneider, Verónica Reussi, Gabriel Millán
MORE/ I already heard it but hardly listened. It happened during the third night.
The walls of the house absorbed the echoes of their beats, as if low pitched sounds were the only ones able to cross lands, foundations and walls.
Now, again, tum tum, tum tum ...
A huge heart's beat seemed to be buried under the weight of land emitting vibrations,
"a movement signal passing through matter, changing it and engraving in it, briefly, his drawing" (O Som e o sentido. Uma outra história das músicas, Wisnik, José Miguel, Companhia das Letras, São Paulo, 1989) more


Ilona Schneider as one of performers, O Coração sob a terra performance, Convent de Sant Agustí, Barcelona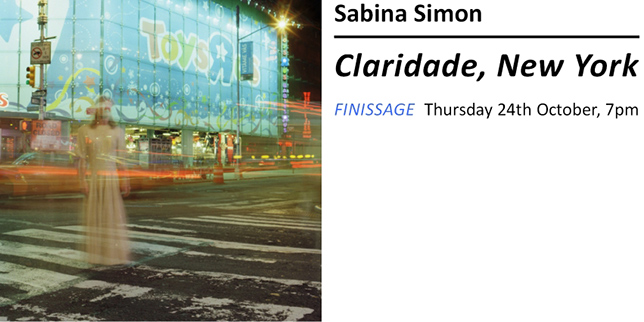 WHAT/ Sabina Simon / Claridade, New York solo exhibition
WHERE/ Les Capelles, Convent de Sant Agustí, C/ Comerç,36, Barcelona. T.932565000 www.conventagusti.com
WHEN/ From 7 to 31 October, 2013. FINISSAGE 24 October, 7pm
MORE/ What is the meaning of vision now, when image has nearly no limits? What is the image now, when the sense of sight intersects lines between perceived reality and reliable experience? The premiere in Barcelona of Claridade, New York, first part of the trilogy Claridade, shows the work of the catalan artist Sabina Simon (Barcelona, 1980) where the presence and absence of the sense of sight converge together to analyze the human behavior and debate on the principles of photography. more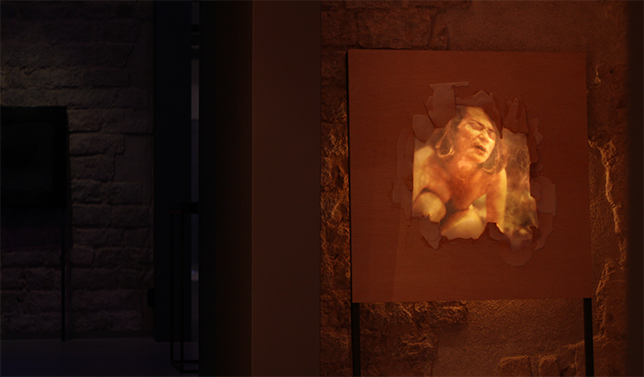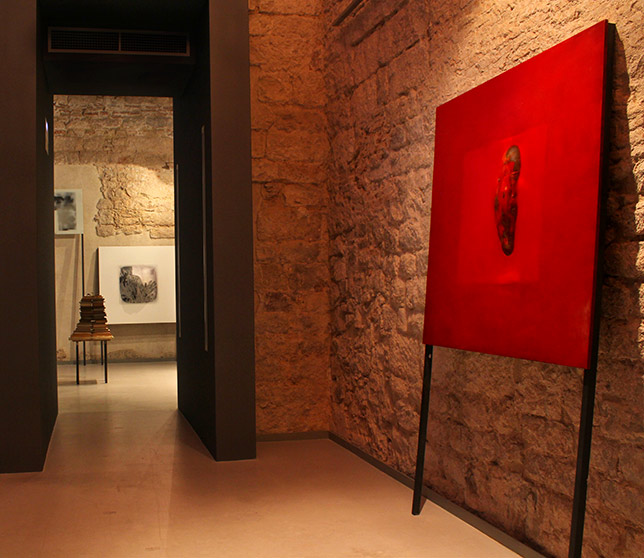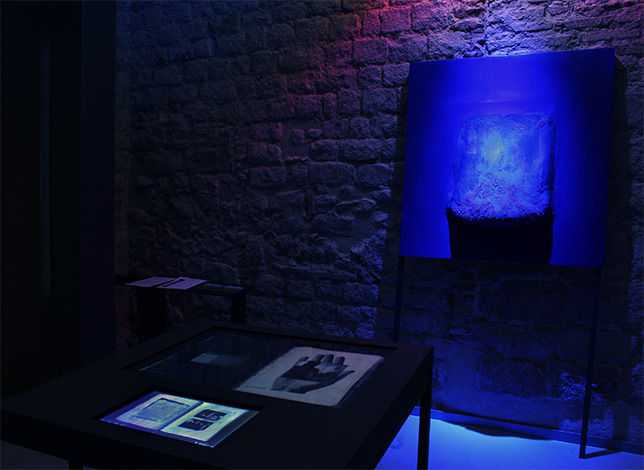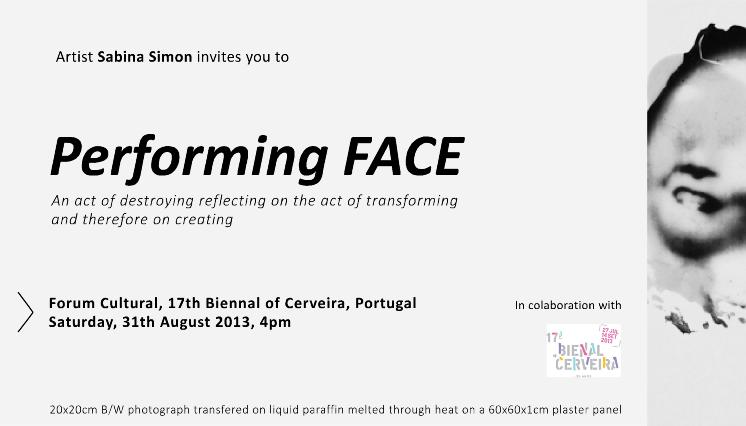 WHAT/ Sabina Simon / Face, Liquid Images & Performing Face, selected works for the 17ª Biennal of Cerveira. The subject of debate and reflection of the Bienal will be Art: Crisis and transformation, (...) By definition of its nature, the culture criticism, inaugurates and discusses the future, every day that goes...
WHERE/ Vila Nova da Cerveira, Portugal
WHEN/ From July 27th to September 14th, 2013 and Saturday 31th August 2013, 4pm for "Performing Face"
MORE/ Forming ends, transforming begins. Face takes part of the initial part of Claridade in New York during 2009. Claridade reflects on the sense of sight in image, playing a performative/photographic praxis where vision is nullified to reach a creative potential.

Interrelating photography with semi-opaque materials during 2013, Face is transferred on liquid paraffin, which after hardened, retains the image on its surface like a black amorphous mirror. In Performing Face, the image is melted by the action of heat through the direct intervention of the artist with a hot air gun. During the performance, the act of destroying reflects on the act of transforming and therefore on creating.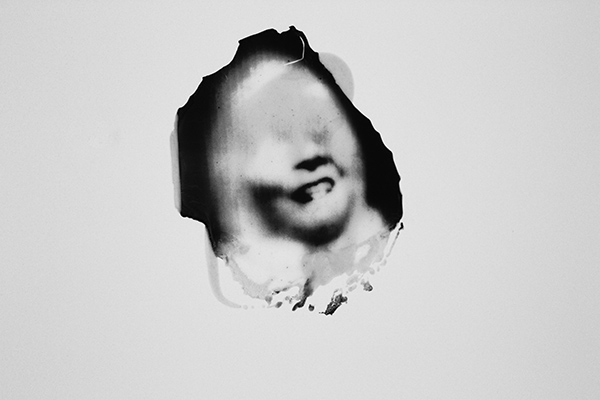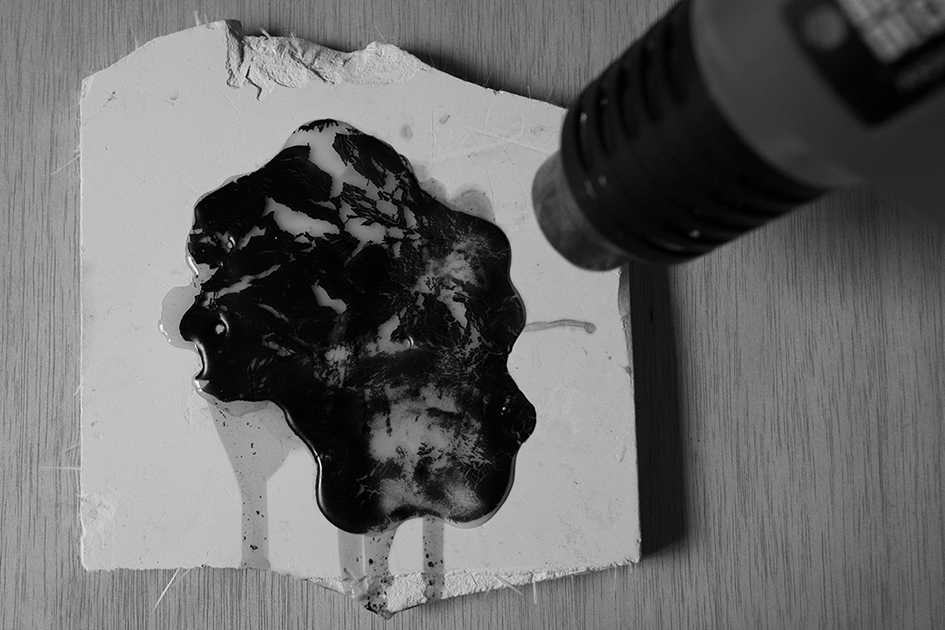 WHAT/ O Coraçao sob a terra
Un-Visual, under-ground and supra-sound installation
RECORDINGS OF THE VOICES AND DRUMS /
PART 1/2: Vocal Jam Session for the O coração sob a terra project
Performers: Ilona Schneider, Diego Caicedo, Iván Lorenzana, Lina, Gabriel Millán and Sabina Simon.
PART 2/2: Drums Jam Session for the O coração sob a terra project
Performers: Oscar Durán, Diego Caicedo, Martín del Litto and Octavio Beltrán.
WHERE/ Barcelona
WHEN/ September 2012 - January 2013





WHAT/ PROST, Downfall performance and Instauration
In collaboration with the artist Luiz Simoes, philosopher Luca di Pietri and the Artphilein Foundation
WHERE/ Kuntshalle, Halle G, Tanzquartier, Museumsquartier, Wien
WHEN/ March 30th, 2012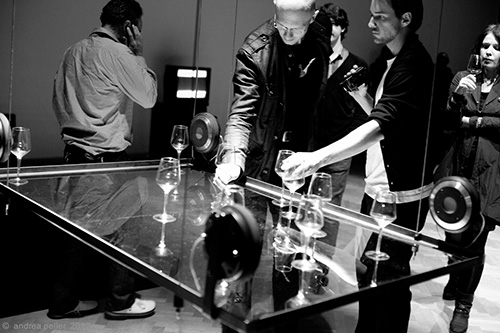 WHAT/ Claridade Presentation
WHERE/ mARTadero, CBBA, Bolivia
WHEN/ November 10th 2010, 9pm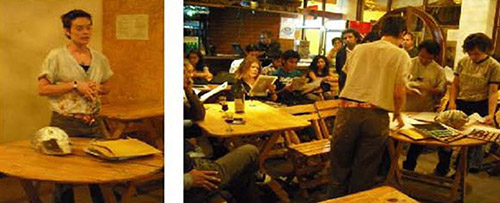 WHAT/ Seminar Desvío para Blanco
WHERE/ mARTadero, CBBA, Bolivia
WHEN/ October 25th to 29th, 2010

Content_
The dictatorship of the eye
Sound Universe
Mental processes. The unconscious has no clock
Imagination, memory and dreams. The damnatio Memorae in the Ancient Rome
Who's afraid of white?
Blindness as a metaphor
Acts without perspective. Automation, expressiveness and rationality in the creative process
Aesthetics no longer wants to be pretty
The "retinal art" by Marcel Duchamp
Abstract Expressionism. Jackson Pollock
Who invented the concept? Idea, process and form
Photography, the pampered daughter of the image
The myth of Plato's cave. Shadows and truths
Learn the technical but just enough
References to contemporary artists who deal with image, memory and visibility.





WHAT/ Introduction to the Seminar Desvío para Blanco
WHERE/ mARTadero, CBBA, Bolivia
WHEN/ September 18th 2010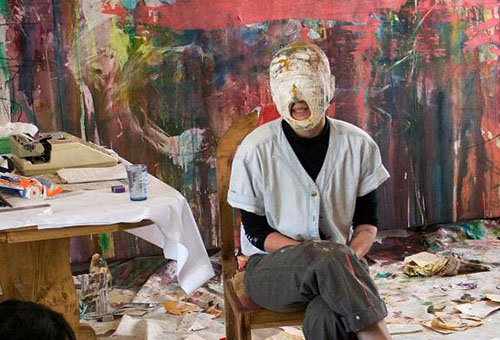 WHAT/ Performance Claridade
WHEN/ National Museum of Modern Art of Brasilia
WHEN/ 2th May, 2010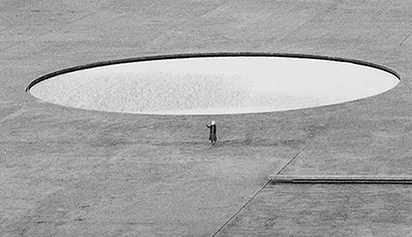 WHAT/ Art and Culture Talks
WHERE/ mARTadero, CBBA, Bolivia
WHEN/ August 23th 2010, 8pm